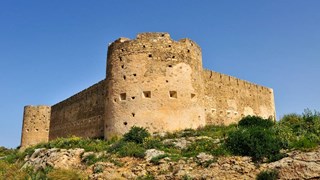 Walking through ruins
Chania, provides a plethora of ancient ruins and archeological sites to visit for the avid historical traveler and we could not embark on such an article without discussing the magnificent ancient site of Aptera.
Just a stone's throw away from Conte Marino Villas lies the ancient city of Aptera, now an archaeological site and a magnificent standing of Greco-Roman archaeology. Aptera was inhabited since Minoan times but it only became a significant city around the 8th century BC as its strategic location above the bay of Souda could control the circulation of ships. It thus became a very important trading post and one of the greatest cities on the island. With it being easily accessible, a half day trip to ancient Aptera paired with a lazy lunch in the neighboring village of Megala Chorafia or even Kalyves can't be missed.
Posted on June 07th, 2017 by Despina Sivaropoulou