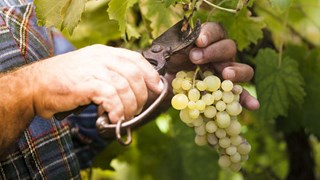 Warm and Welcoming Autumn in Chania
With the sun still shining in Chania this autumn, there is still an array of excursions to enjoy!
Considered as one of the top 6 European destinations for autumn holidays, Crete is blessed with an extended summer period of about 2 months as it is the Southern most part of Europe with temperatures rarely dropping below 20 degrees. It is the perfect time of year to take part in the traditional grape harvesting activities in the 100's of villages in Chania including other agricultural activities such as the procedure of Raki making where apart from making the infamous Cretan drink one can feast on local products and take part in an array of traditional celebrations.
The season's mild weather will also encourage you to discover the wide variety of flora and fauna of the area through hiking trails through mountainous villages not to mention the world renowned Samaria Gorge.

Enchanting and always magical… Chania, the perfect destination for any season of the year.
Posted on October 16th, 2017 by Despina Sivaropoulou