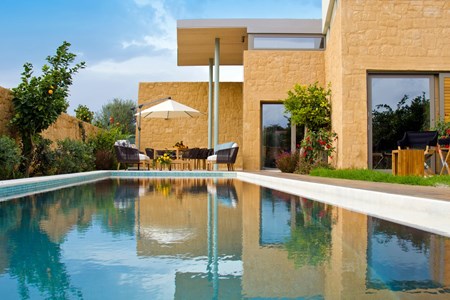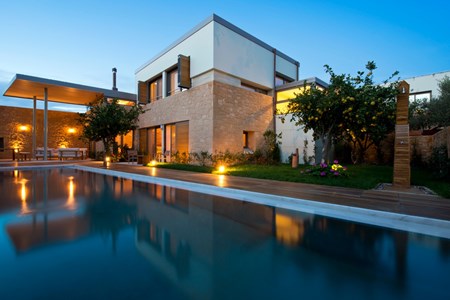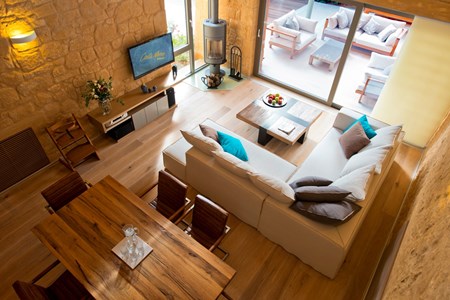 Villas location
Things to Do in Chania
Evoking an atmosphere of medieval magnificence, the region of Chania is a place drenched with history, tradition and grace. A place worth discovering, worth exploring and marveling. Only 5 km. away from the lively village of Platanias, 18 km from the old town of Chania and 40 minutes from Chania International Airport, the Conte Marino Villas offer the perfect base for your island excursions. Being one of the most popular tourist resorts in Chania, Platanias is where the action takes place so if you are seeking for things to do in Platanias just head to the beach and its vibrancy will do the rest. A busy nightlife with bars and restaurants sets the night scene of Ano Platanias. If again what you seek is some peace and quiet, then Ano Platanias at the top of the hill is definitely worth your while. Moving on from Platanias into other villages of Chania you will encounter a breadth of beaches, points of interest, dining options, activities, sports and local events that may interest you. With so many things to do in Chania don't be surprised if you run out of time.
Sightseeing in Chania
Get ready to discover one of the most beautiful regions in Crete island, the beautiful region of Chania. Walk the cobblestone alleys of the old town, visit the museums, the plateau of Omalos and Samaria gorge, the exotic lagoon of Balos, the breath-taking beaches of Falassarna and Elafonisi, the villages of Sougia, Sfakia, Maleme, Gerani and Agia Marina as well as the town of Palaiochora and follow the wine routes to some of the region's most renowned wineries. Swim, dive and snorkel, hike and sail, rediscover nature and experience dining like never before at some of the island's most exceptional restaurants serving only the finest of the legendary Cretan gastronomy. These are only some of the few things to enjoy and top places to visit in Chania. Anywhere you turn you'll find a piece of history, culture, natural grandeur unfolding before your eyes. So, keep your eyes open wide!